WESTBOURNE ACADEMY ENGLISH LANGUAGE SCHOOL
BOURNEMOUTH
---
WHY CHOOSE WESTBOURNE ACADEMY TO STUDY ENGLISH?
Westbourne Academy turns your foreign language education into an enjoyable experience with its extensive English language training programs as well as its location on the coast. The school has full British Council accreditation and also stands out as being a part of New City College, the second largest college in London. Take advantage of studying at a prestigious college while completing your English language studies at Westbourne Academy Bournemouth.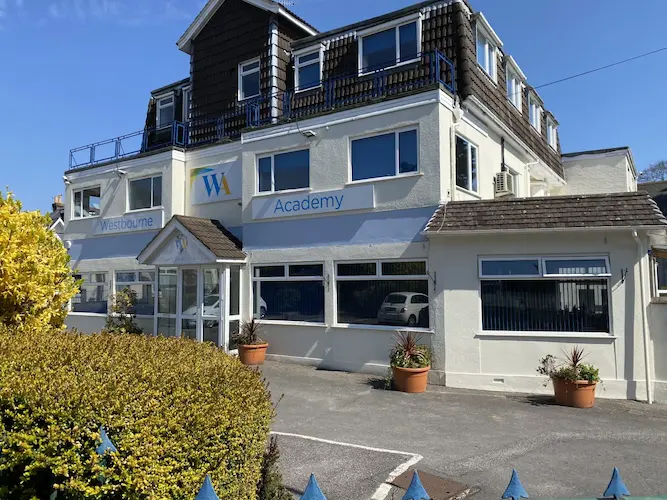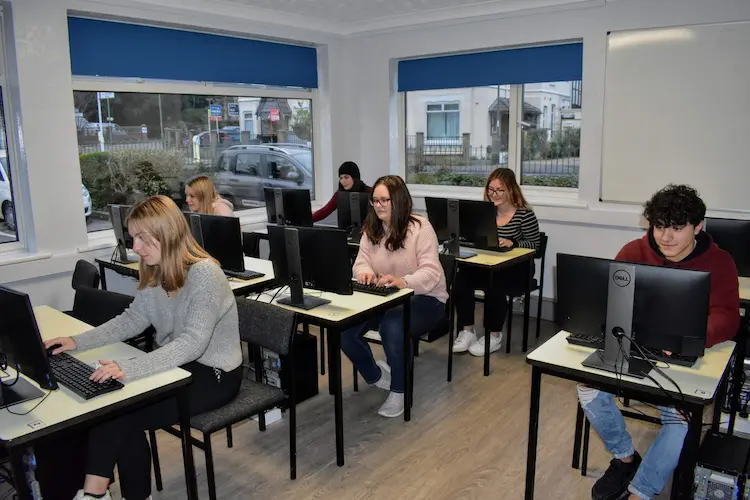 Advantages of Westbourne Academy Language School
NEW CITY COLLEGE SUPPORT
Since September 2016 Westbourne Academy offers its students the benefits of studying in New City College, London's second largest college and a successful public school. With Westbourne Academy, you can also benefit from the facilities of New City College, which is a government-funded and high-quality college in UK.
PERFECT LOCATION
Westbourne Academy Bournemouth is perfectly located on the south coast of England. Located just a short walk from the beach, the school offers an educational environment where British culture and different cultures are blended together. Beyond being just a language school, it offers a pleasant educational environment to its students with the advantage of location and cultural diversity.
QUALITY EDUCATION AFFORDABLE PRICES
Take advantage of budget-friendly professional English language school programs offered by Westbourne Academy in classes with a maximum capacity of 16 people. Offering social programs and access to free materials, the school also offers affordable cafeteria and constantly supervised accommodation to its students.
KEY INFO
FREQUENTLY ASKED QUESTIONS
When Can I Start Studying at Westbourne Academy?

Every Monday throughout the year is determined as the course start date at the school. There are suggested start dates based on language level. However, we recommend that you have a detailed discussion with us before any plans to avoid possible problems due to special days and holidays.
What Are Westbourne Academy Language Training Programs?

English Plus Course

General English

Exam Preparation (Cambridge IELTS)

Extra Intensive Course

Junior Programme

One-to-one Lessons
How Long Does Language School Training Take?

The duration varies depending on the type of program you prefer. General English programs at Westbourne Academy last a minimum of 2 weeks.
Will I Take The Pre-Language School Exam?

On your first day at Westbourne Academy, a placement test is given to place you in the appropriate classes.
Where Can I Stay While Studying at Westbourne Academy Language School?

Westbourne Academy offers homestay options that are constantly supervised in locations with direct access to the school.

A maximum of 4 students are enrolled in all families.
What Facilities Does Westbourne Academy Provide to Students?

Private study center

Free WI-FI and interactive computer center

Student cafe

Facilities such as table tennis table football

Private garden area

Social activities related to various water sports

Bowling, movie events, special excursions

Social Program: Regular social activities every month. (Social programs may incur a fee.)
What Are The Highlights of Westbourne Academy?

Prestigious and affordable language school

New City College benefits

Student-centered teaching method

Access to various water sports activities in the seaside city

Flexible and tailored programs

24 hour emergency student support line

Continuously supervised accommodation options
How Much Are The Westbourne Academy Language School Prices?

Language school prices vary according to the type and duration of the program you choose.

As an example, prices for Westbourne Academy 2023 are GBP 670 for General English program for 4 weeks – 13.2 hours per week – totaling 52.8 hours.

There may be periodic changes in prices.
WHERE IS WESTBOURNE ACADEMY ENGLISH LANGUAGE SCHOOL?
Get a price quote for your preferred program
GET YOUR QUOTE FOR ENGLISH LANGUAGE PROGRAMS AT WESTBOURNE ACADEMY
Strengthen your career path by studying English language at Westbourne Academy, part of London's second largest college New City College. Contact us for special prices and seasonal promotions.