IELTS, TOEFL, FCE LANGUAGE EXAM PREPARATION LANGUAGE SCHOOLS
STUDY IN eNGLAND
---
Language exams such as TOEFL, IELTS and FCE are international English exams that enable you to document your proficiency level in your global business and academic life, such as university admissions, job applications, immigration and visa applications and academic studies.
As We education, we work with the most reliable English language schools that have proven their success abroad to prepare for the aforementioned English language exams. We are here for you whenever you need support during your preparation for English language proficiency exams, your language school application, your accommodation and your education.
Contact us now to find out the most suitable foreign language school option for you!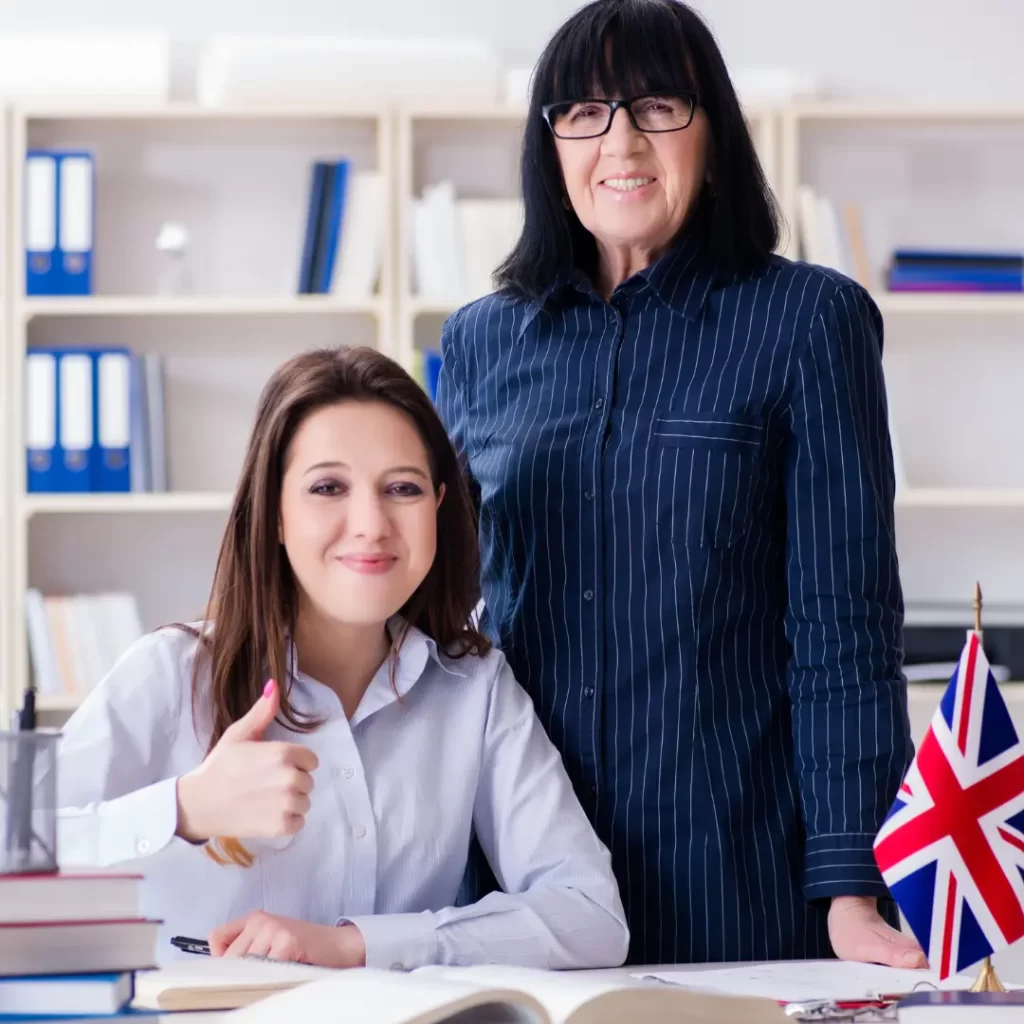 WHAT IS TOEFL LANGUAGE EXAM?
TOEFL language exam (Test of English as a Foreign Language) is an international, standardized exam that measures your English proficiency required to communicate effectively in daily life and academic environments. TOEFL, an exam designed for students, academics, immigrants and business professionals who aim to speak English as a foreign language around the world, evaluates your English language skills in four basic areas: listening, reading, writing and speaking.
The TOEFL exam, which allows you to take a big step to improve yourself and seize new opportunities in your career or education, is offered in two different formats: TOEFL IBT (Internet-based Test) and TOEFL PBT (Paper-based Test). TOEFL IBT (Internet-based Test) is done on the internet and is widely used today. TOEFL PBT (Paper-based Test) is offered offline and in more limited locations.
WHAT IS IELTS LANGUAGE EXAM?
IELTS language exam is an international exam that measures the English proficiency levels of participants, just like TOEFL, and is offered in two different versions. IELTS Academic is designed for students who are considering studying at universities or postgraduate programmes. This exam measures academic English skills and evaluates students' ability to read, write, listen and speak at the college level. IELTS General Training is designed for expat visa applications, job applications and general communication purposes. The exam measures English language skills you may encounter in daily life.
WHAT IS FCE LANGUAGE EXAM?
FCE (First Certificate in English) is an English proficiency language exam offered by the University of Cambridge and designed to assess intermediate level proficiency in the English language. The FCE exam is a widely accepted and recognized test for measuring English proficiency in English-speaking countries and internationally.
WHICH LANGUAGE EXAM IS EASIER?
Both IELTS and TOEFL tests the English proficiency of the individual. The difficulty level of international language exams such as TOEFL and IELTS varies from person to person. For this reason, it is not possible to compare exams in terms of difficulty. Questions in the IELTS reading section are taken from magazines, books, magazines and newspapers. In TOEFL, reading sections are compiled from academic textbooks and publications. For this reason, the general opinion is that IELTS, especially the reading sections, is easier than TOEFL. However, as we stated; These evaluations can be made subjectively.
TOEFL and IELTS have no minimum score whereas for FCE, the minimum scores are 140 and 160. Candidates with scores below that won't receive a certificate.
TOEFL and IELTS scores are only valid for two years. Make sure that your exam dates and the validity period of your score are valid for your future goals.
Contact us for English language exam preparation options suitable for you
PREPARATION COURSES FOR IELTS, TOEFL AND FCE ENGLISH LANGUAGE EXAMS
Contact us now to receive intensive and quality English education in various cities of England in preparation for TOEFL, IELTS and FCE language exams, which require systematic study.