SUMMER FAMILY CAMPS
LANGUAGE EDUCATION IN ENGLAND
---
If you want to enroll your child in summer school education and improve your English or learn English, the Family Summer Course in England is for you. No matter which language program you want to enroll in, there is definitely one suitable for you among our summer school programs that you can enroll in as a family.
Our language schools that offer a family summer camp program in England have business English programs as well as general and academic English programs.
Study in London and take advantage of the big city while learning English, or study in Brighton and enjoy the oceanfront resort town. If you want to spend a summer intertwined with history, consider our summer family summer school options in Cambridge, the historical city of England.
With our office in London, we are with you to keep in touch with you and to improve your summer camp experience as a family.
Do not forget to contact us to take advantage of our special price offers for limited quota.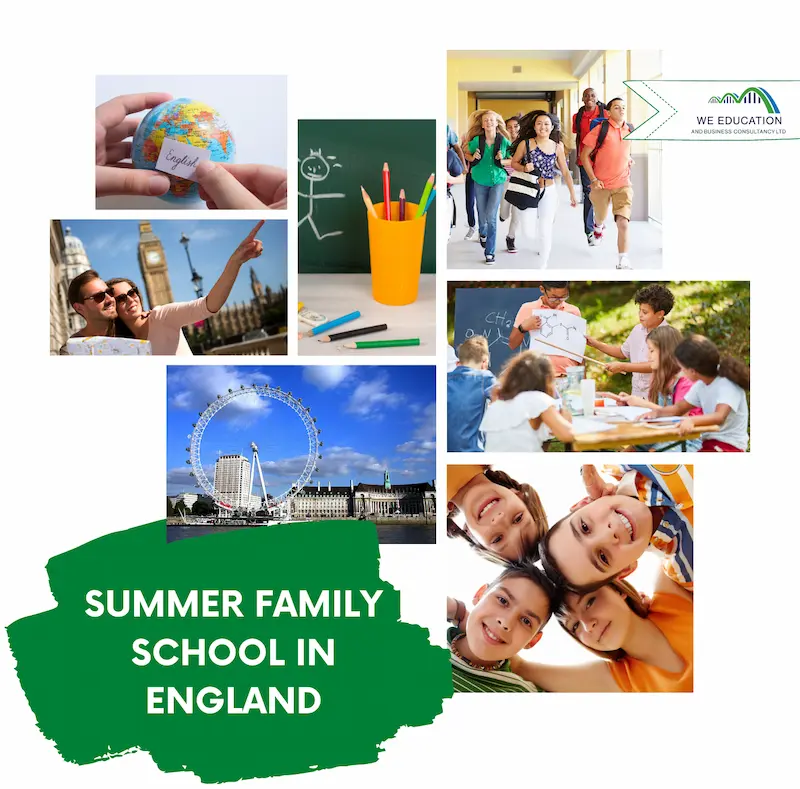 ---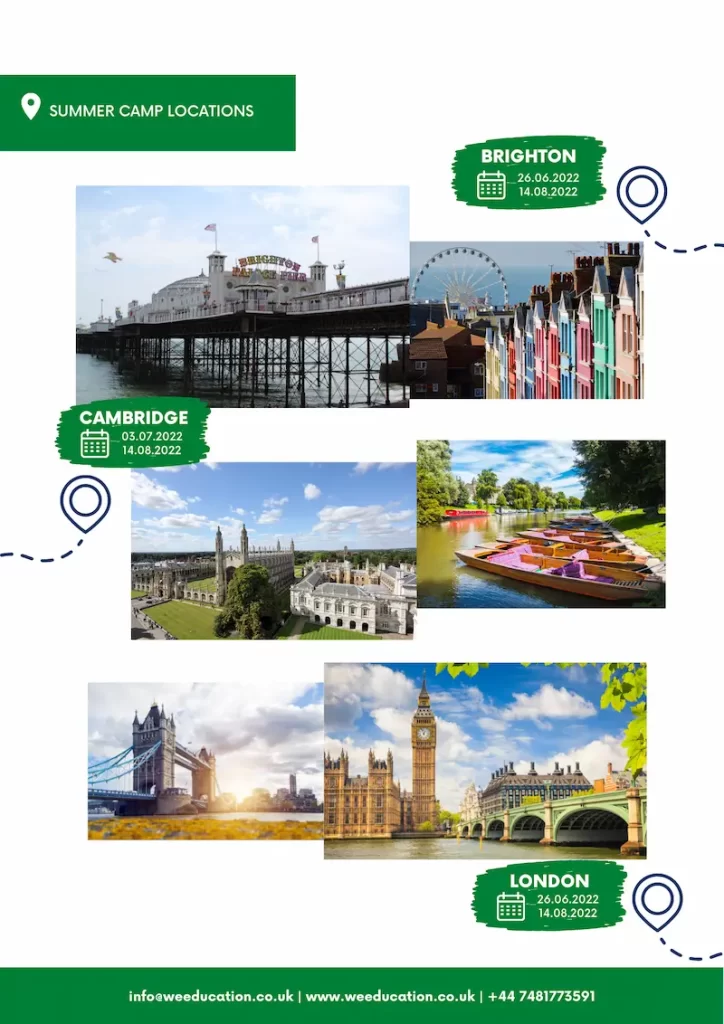 2022 Summer Term Family Language School Registration Period is Over
Thank you very much for your interest in our 2022 summer family camp programs. We Education invites you to take advantage of early registration period for the 2023 summer term and have a family language school experience!
2023 Summer Term Price List
Our price list of 2023 summer term is being updated. You can contact us to get information and catch your early bird offers.
ABOUT SUMMER FAMILY CAMPS
Important Notes
The Family Course is a limited capacity program specially designed for children aged 5-15 and parents.
Families can drop their children off at school and go to school themselves or enjoy the city.
Families and children's lesson hours are thought out in accordance with each other.
In the UK there are options for Brighton, Cambridge and London.
Families can learn English while on vacation, discovering new places and getting to know new people.
The morning hours of the day are reserved for classes, and the afternoons are reserved for social activities.
free quote
Fill out our quote form to get a quote for spesific dates and special programs.
contact
We offer free consultation about all your questions and concerns. Feel free to contact us for your questions about the summer school abroad.
Contact us to find the right school for you
WE ARE HERE FOR YOU
We are happy to guide your child's journey to success with fluent language skills. You can benefit from our free consultancy service for the most suitable program information for you and your child, special offers and detailed information requests.