TWIN GROUP ENGLISH Language School
UNITED KINGDOM – IRELAND
---
ENGLISH LANGUAGE SCHOOL EDUCATION AT TWIN GROUP
Twin Group is a respected language school with over 25 years of experience in providing quality language education to students from all over the world. It has a team of experienced teachers who use innovative teaching methods to help students achieve their language learning goals. Twin Group also offers a wide range of language programmes, cultural activities and accommodation options to ensure students have a fun and rewarding learning experience. Take advantage of being a Twin Group student in the UK, with schools in top quality locations such as London, Eastbourne, Salisbury and Dublin.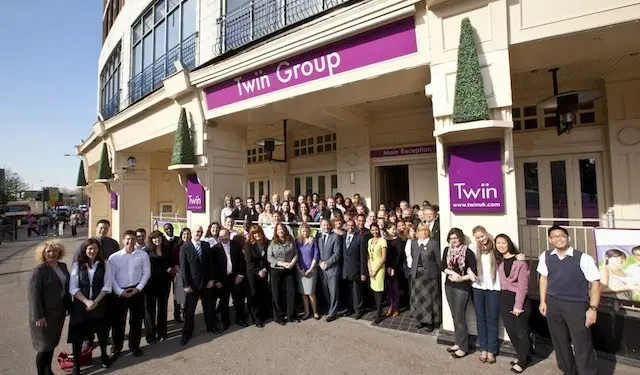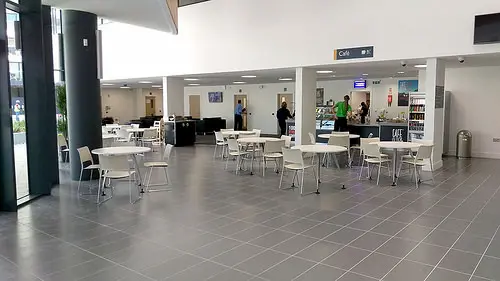 Advantages of TWIN GROUP LANGUAGE SCHOOL
INNOVATIVE TEACHING METHODS
Twin Group has experienced teachers who use innovative teaching methods to help their students develop language skills effectively. It blends a wide range of language programs tailored to the needs and goals of diverse students with engaging cultural activities that provide opportunities to explore the local culture.
4 DIFFERENT LOCATIONS IN THE UNITED KINGDOM
With four different locations to choose from, Twin Group allows students to choose the location that best suits their needs in terms of location, budget and preferred working environment. Each location has its own distinctive features such as cultural features, local dialects and landscapes. By studying in different places, students can experience the diversity of the UK and develop their language skills in a variety of contexts. Also, students who want to travel or explore other cities while studying in the UK can make it easier and more convenient with multiple destinations to choose from. Students also have the advantage of being able to switch between locations within the Twin Group without having to change schools or teachers.
HIGH LEVEL EDUCATIONAL MATERIALS
The Twin Group often uses a combination of textbooks and supplementary materials from well-known publishers such as Oxford University Press, Cambridge University Press and Pearson Longman for their General English programs. These materials have been carefully selected to provide students with a comprehensive and engaging learning experience that covers all language skills (reading, writing, speaking and listening) and grammar and vocabulary development.
In addition to textbooks, Twin Group also creates its own materials and resources to support course materials and meet students' interests and needs. This includes handouts, worksheets, audio recordings, and online resources. You can gain the competencies you need in your career with the Twin Group curriculum, which has been shaped to get the best out of your language school education.
KEY INFO
FREQUENTLY ASKED QUESTIONS
When Can I Start Studying at Twin Group?

Every Monday throughout the year is determined as the course start date at the school. However, we recommend that you have a detailed discussion with us before any plans to avoid possible problems due to special days and holidays.
What Are Twin Group Language Training Programs?

General English

Business English

Teacher Training Programs

Exam Preparation Courses (IELTS, TOEFL, Cambridge, Trinity)

English and Culture Programs

Summer school
How Long Does Language School Training Take?

The duration varies depending on the type of program you prefer. General English programs at Twin Group last a minimum of 2 weeks. However, there are also 1-week programs such as the English and Culture Program and Summer Schools.
Will I Take The Pre-Language School Exam?

Twin UK conducts a placement test when you arrive at the school for your placement and placement.
Where Can I Stay While Studying at Twin Group Language School?

Homestay

Student Dormitories

Apartments
What Facilities Does Twin Group Provide to Students?

Modern classrooms equipped with the latest technology

Multimedia learning center

Library

Student lounges

Free Wi-Fi access

Student kitchen

Additional facilities such as garden and cafe

Social Program: Regular social activities every month. Free movie screening, football club and party nights etc. (Excursions out of town and some activities may incur charges.)
What Are The Highlights of Twin Group?

Training opportunity in 4 different locations

Possibility to switch between locations

High-level training program blended with resources from distinguished publishing houses

Carefully selected accommodation options that meet high safety, cleanliness and comfort standards

Prestigious and affordable language school opportunity
How Much Are The Twin Group Language School Prices?

Language school prices vary according to the type and duration of the program you choose.

As an example, prices for Twin Group London 2023 are GBP 720 for General English program for 4 weeks – 20 hours per week – totaling 80 hours.

There may be periodic changes in prices.

YOU CAN CONTACT US REGARDING YOUR PREFERRED LANGUAGE PROGRAM AND TO OBTAIN THE BEST LANGUAGE SCHOOL OFFER SUITABLE FOR YOUR DESIRED PERIOD.
WHERE IS TWIN GROUP London LOCATED?
Get a price quote for your preferred program
Get Your Quote for Language Training at TWIN GROUP
We are here to help you become part of the Twin Group family, which offers top quality English language programmes, as well as academic advising, career counseling and cultural events and excursions to help students fully experience life in the UK.