TopUp LearnIng London (TTI) CAMDEN SCHOOL OF ENGLISH
LONDON
---
ENGLISH LANGUAGE EDUCATION AT TopUp LearnIng London (TTI)
TTI School in Camden, London, stands out as a premier institution offering English language training programs that cater to individuals seeking to enhance their language skills in a vibrant and culturally rich environment.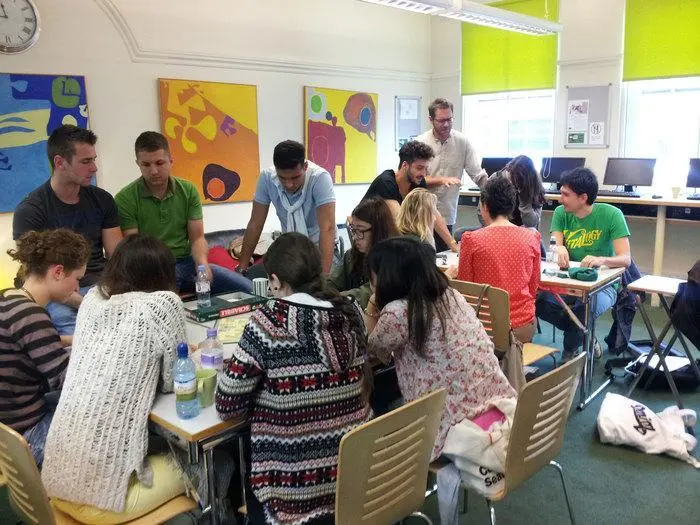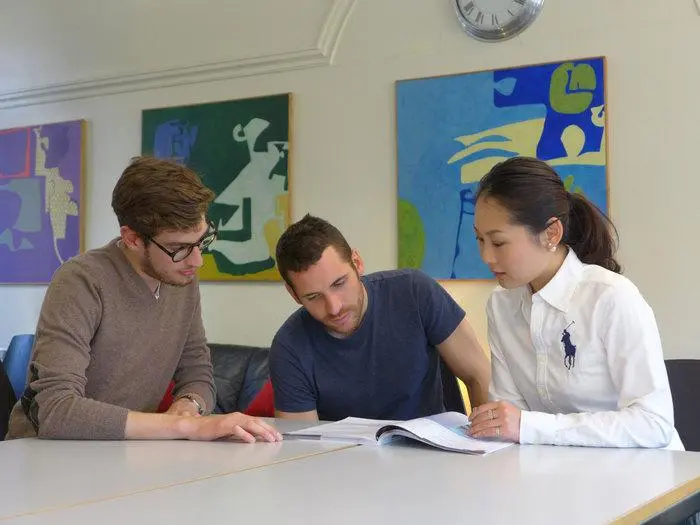 Advantages of TTI ENGLISH LANGUAGE School
AMAZING LOCATION
TTI School in Camden, London is an independent, boutique language school very close to the center of London. (10 minutes to Oxford Circus) TTI School's prime location in Camden, London, places students at the heart of a dynamic and diverse community. The area is known for its artistic scene, bustling markets, and historical landmarks, providing students with a rich cultural experience.
COMPREHENSIVE LANGUAGE PROGRAMS
TTI School offers a range of language programs, catering to various proficiency levels and learning goals. From general language courses to exam preparation, the school covers a broad spectrum of language needs.
DISTINGUISHED INSTITUTION
Founded in 1998, over 30,000 students have chosen to study with TTI School in Camden and most of them have described Tti as their 'Home from Home'.
TTI School in Camden, London is accredited by the British Council and a member of English UK.
EXPERIENCED TEACHERS
TTI School boasts a team of highly qualified and experienced instructors who are dedicated to delivering effective language training using modern teaching methodologies.
The school ensures personalized attention by maintaining small class sizes, allowing students to actively engage in discussions and receive individualized feedback.
KEY INFO
FREQUENTLY ASKED QUESTIONS
When Can I Start Studying at TTI School in Camden, London?

Every Monday throughout the year is determined as the course start date at the school. However, we recommend that you have a detailed discussion with us before any plans to avoid possible problems due to special days and holidays.
What Are TTI School in Camden, London Language Training Programs?

General English

Business English

30+ Adult English Courses

VIP English for 30+

Exam Preparation Courses (IELTS, TOEFL, Cambridge, Trinity)

One-to-One Lessons
How Long Does English Language School Training Take in TTI School in Camden, London?

The duration of language training programs at TTI School varies depending on the specific course and the student's desired level of proficiency. Courses can range from a few weeks to several months.
Will I Take The Pre-Language School Exam Before Studying in TTI School in Camden, London??

TTI School does not typically require a pre-language school exam for admission. However, placement tests might be conducted to assess the student's proficiency level and place them in the appropriate class.
Where Can I Stay While Studying at TTI School in Camden, London?

Homestay

Student residences

Private rentals
What Facilities Does TTI School in Camden, London Provide to Students?

Interactive classrooms equipped with modern technology to facilitate effective learning.

Student lounge, a common space where students can relax, interact, and study together.

Library resources, access to a variety of language learning materials to complement classroom instruction.

High-speed internet connectivity throughout the school premises.

The school organizes cultural outings, events, and excursions that allow students to explore London and practice language skills in real-life situations.
What Are The Highlights of TTI School in Camden, London?

TTI School's staff members are dedicated to providing academic and non-academic support to help students thrive during their studies.

TTI English Language School attracts students from all around the world, creating a diverse and multicultural learning environment.

Situated in the vibrant neighborhood of Camden in London, TTI School provides students with access to a plethora of cultural attractions, historical landmarks, markets, and entertainment venues.

TTI School boasts a team of experienced and qualified instructors who are dedicated to providing high-quality language education.

With small class sizes, TTI School prioritizes individualized attention for each student.

TTI School provides modern and well-equipped classrooms that facilitate interactive and engaging learning.

TTI School offers multiple start dates throughout the year, enabling students to begin their language studies at a time that suits their schedules and goals.
How Much Are TTI School in Camden, London Prices?

The cost of language programs at TTI School in Camden, London, varies based on the type of course, duration, and accommodations. Prospective students can contact the school directly or visit their website for detailed pricing information.

As an example, prices for TTI School in Camden, London 2023 are GBP 1.223 for General English program for 4 weeks – 20 hours.

There may be periodic changes in prices.

YOU CAN CONTACT US REGARDING YOUR PREFERRED LANGUAGE PROGRAM AND TO OBTAIN THE BEST LANGUAGE SCHOOL OFFER SUITABLE FOR YOUR DESIRED PERIOD.
WHERE IS TTI SCHOOL IN CAMDEn, LONDON LOCATED?
Get a price quote for your preferred program
Get Your Quote for Language TraInIng at TTI SCHOOL IN CAMDEn, LONDON
As a UK-based, leading company in the field of overseas education consultancy; we are here to help you become a part of TTI language school, which offers a versatile language learning experience combining effective education, cultural experience and a supportive environment. Explore the excellence of TTI language school in Camden, London with us.