MALVERN HOUSE LONDON Language School
LONDON
---
WHY STUDY ENGLISH AT MALVERN HOUSE LONDON?
Malvern House London, with a student capacity of 450 people and one of the largest language schools located in the most central location of London, offers its students a dynamic environment where they can meet and exchange ideas with a wide circle of different cultures. Malvern House, a language school with 16 classrooms equipped with the latest technology, offers groups over the age of 16 the opportunity to learn general English, business English and academic English. You can strengthen your career by taking language education at Malvern House, which has a maximum limit of 15 students in all classes.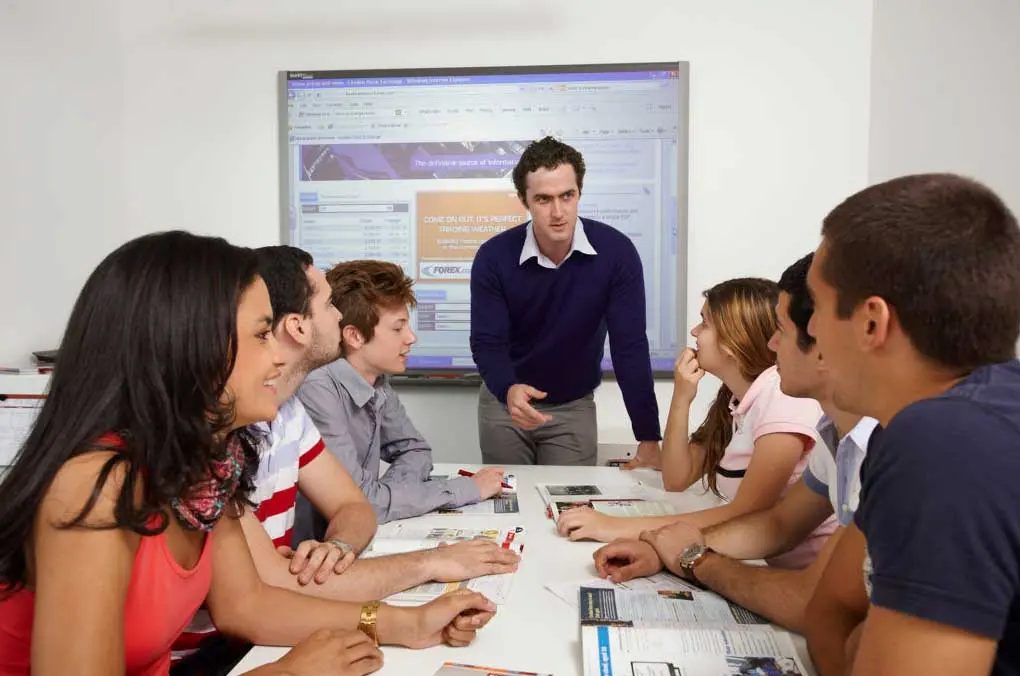 Advantages of Malvern House LONDON Language School
BRITISH COUNCIL AND ISI APPROVED
Malvern House London Language School, which was opened in 2000 and is one of the few language schools in England, is also an institution approved by the British Council and ISI.
EAST LOCATION
Malvern House London is located in the heart of London. The world's most famous subway, the most connected train station King's Cross St. Pancras is a 5-minute walk, and the British Library is 7 minutes away. Likewise, at Malvern House Brighton, you can reach the seaside with a short 15-minute walk and enjoy the city and the sunset.
MODERN CLASSES AND ACTIVITIES
Malvern House Language School has increased the quality of language education with newly created interactive boards, CELTA certified teachers and various accommodation options.
Services such as free seminars and career counseling are also offered to students who come for language education at the school. Social activities organized regularly every month by the Malvern House team ensure that theoretical education is reinforced with practice. Free movie screenings, football club and party nights are just some of the activities the school offers. Extensive social activities such as ice skating, disco, bowling, pizza and quizzes, guided walking tours and boat tours await students.
KEY INFO
FREQUENTLY ASKED QUESTIONS
When Can I Start Studying at Malvern House London Language School?

Every Monday throughout the year is determined as the course start date at the school. However, we recommend that you have a detailed discussion with us before any plans to avoid possible problems due to special days and holidays.
What Are Malvern House London Language School Training Programs?

General English

Cambridge Exam Preparation

IELTS Preparation

Business English

Professional English

Online-Part time courses
How Long Does Malvern House London Language School Training Take?

The duration varies depending on the type of program you prefer. General English programs at The Malvern House last a minimum of 2 weeks and a maximum of 48 weeks.
Will I Take The Pre-Language School Exam?

Malvern House requires you to complete an online multiple choice test as an initial step towards your placement. In the second stage, you will be placed in a class appropriate for your level by making face-to-face verbal interviews with the teachers at the school.
Where Can I Stay While Studying at Malvern House Language School?
What Facilities Does Malvern House London Language School Provide to Students?

Library

Student computers

Study rooms

Free internet access

24-hour student support hotline. Help with opening a bank account, enrolling in a doctor, finding accommodation, finding a job

Social activities

Airport transfer

Social Program: Regular social activities every month. Free movie nights, football club and party nights etc. (Out of town trips and some activities may incur charges.)
What Are The Highlights of Malvern House London Language School?

Being a member of the British Council

Student-centered teaching method

Continuous tracking of student progress

24 hour student support line

Class attendance tracking

Rules to keep young people safe

An environment conducive to learning with unlimited resources and comfortable classrooms

Instructors supervising teachers and the training program

Qualified teachers with university degrees and teaching certificates (CELTA)
How Much Are Malvern House London Language School Prices?

Language school prices vary according to the type and duration of the program you choose.

As an example, prices for Malvern House London 2023 are GBP 1.260 for General English program for 4 weeks – 15 hours per week – totaling 60 hours.

There may be periodic changes in prices.
WHERE IS MALVERN HOUSE London LOCATED?
Get a price quote for your preferred program
GET YOUR QUOTE FOR ENGLISH LANGUAGE PROGRAMS AT MALVERN HOUSE LONDON LANGUAGE SCHOOL
How would you like to start your Engligh language education with modern classrooms, CELTA certified teachers and affordable accommodation options at Malvern House London language school, one of the most prestigious schools in the world?