language studıes INTERNATIONAL (LSI) Language School
USA – CANADA – UNITED KINGDOM & varıous countrıes
---
WHY STUDY ENGLISH AT LSI?
Language Studies International (LSI) Language School, one of the most established schools in the foreign language education sector in the world since 1965, operates in 12 different countries around the world. With over 55 years of experience, it is one of the quality and reliable schools of the overseas education sector.
LSI schools provide top quality English language education in countries such as England, Canada, America and offer programs suitable for different age groups and English levels.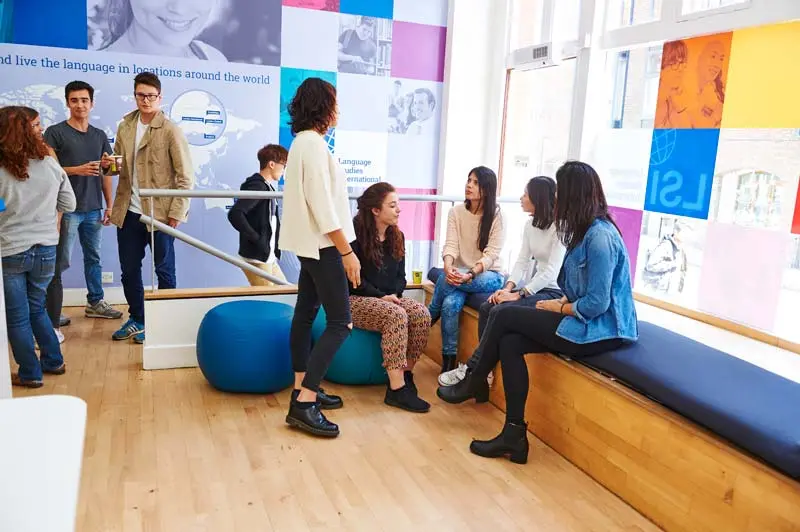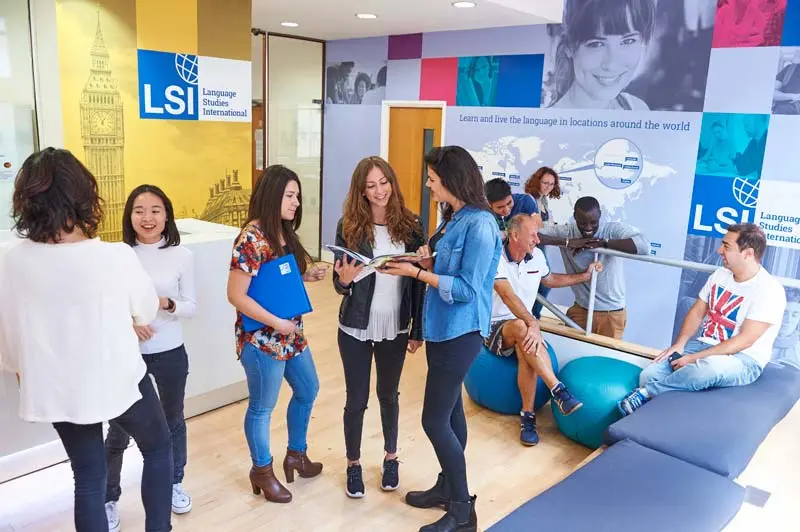 Advantages of LSI Language School
SCHOOLS IN 12 DIFFERENT COUNTRIES
LSI has a wide network of language schools and partner universities around the world. There are language centers in the UK, Canada, USA, New Zealand or Australia, as well as in France and Switzerland. The first centre that comes to mind when it comes to English education is located in the heart of the city in London, the capital of England, within walking distance of the British Museum.
OVER 55 YEARS OF EXPERIENCE
LSI has been one of the pioneers of foreign language education since 1965 and maintains its understanding of development by adapting to new technologies in language learning. It offers over 55 years of experience with its unique learning methodology.
MULTICULTURAL STUDENT CENTER
Cultural exchange within LSI Language Schools constitutes the most important part of education. Various programs are offered in schools in different countries to offer the best possible experience of "learning the language by living". Students from all over the world have the opportunity to share not only with language but also with students from different backgrounds and cultures at LSI Language Schools.
KEY INFO
FREQUENTLY ASKED QUESTIONS
When Can I Start Studying at LSI?

Every Monday throughout the year is determined as the course start date at the school. However, we recommend that you have a detailed discussion with us before any plans to avoid possible problems due to special days and holidays.
What Are LSI Language Training Programs?

General English

Business English

One-to-one English

Academic English

Cambridge, IELTS, TOEFL, TOEIC

English for Pilots-Nurses-Teachers

Junior/Young Programs & Family Courses
How Long Does Language School Training Take?

The duration varies depending on the type of program you prefer. General English programs at LSI last a minimum of 1 week.
Will I Take The Pre-Language School Exam?

LSI requires you to complete an online multiple-choice test as an initial step towards your application. Before completing the Registration Form, you will complete this test and take second placement test upon arrival at the school.
Where Can I Stay While Studying at LSI Language School?

Homestay

Private student dormitories

Hostel/Hotel and shared house options
What Facilities Does LSI Provide to Students?

Central location

E-learning environment

Student lounge and technology room

Microwave and fridge for students

Effective communication activities

Training opportunity between different locations

Social Program: Regular social activities (Social programs may incur a fee.)
What Are The Highlights of LSI?

55+ years of education experience

Schools around the world

Central locations

Interactive classes

State-of-art facilities

Flexible and tailored programs
How Much Are The LSI Language School Prices?

Language school prices vary according to the type and duration of the program you choose.

As an example, prices for LSI London 2023 are GBP 1.290 for General English program for 4 weeks – 20 hours per week – totaling 80 hours.

There may be periodic changes in prices.

YOU CAN CONTACT US REGARDING YOUR PREFERRED LANGUAGE PROGRAM AND TO OBTAIN THE BEST LANGUAGE SCHOOL OFFER SUITABLE FOR YOUR DESIRED PERIOD.
Get a price quote for your preferred program
Get Your Quote for Language Training at LSI
You are invited to a start full of experience with experienced teachers and students from all over the world in the most modern cities of 12 different countries.