ILAC ENGLISH LANGUAGE SCHOOL
TORONTO – VANCOUVER
---
WHY STUDY ENGLISH AT ILAC LANGUAGE SCHOOL?
ILAC Language School has been in service since 1997 and was chosen as the best language school in Canada. Being one of the largest language schools in the country; ILAC offers education opportunities to students from 75 different countries every year in Toronto and Vancouver, which were chosen as the two most livable cities in the world by UNESCO. With the service it provides with its experienced academic staff in the heart of the city, ILAC Language Schools has received numerous awards from many associations and institutions in the overseas education sector.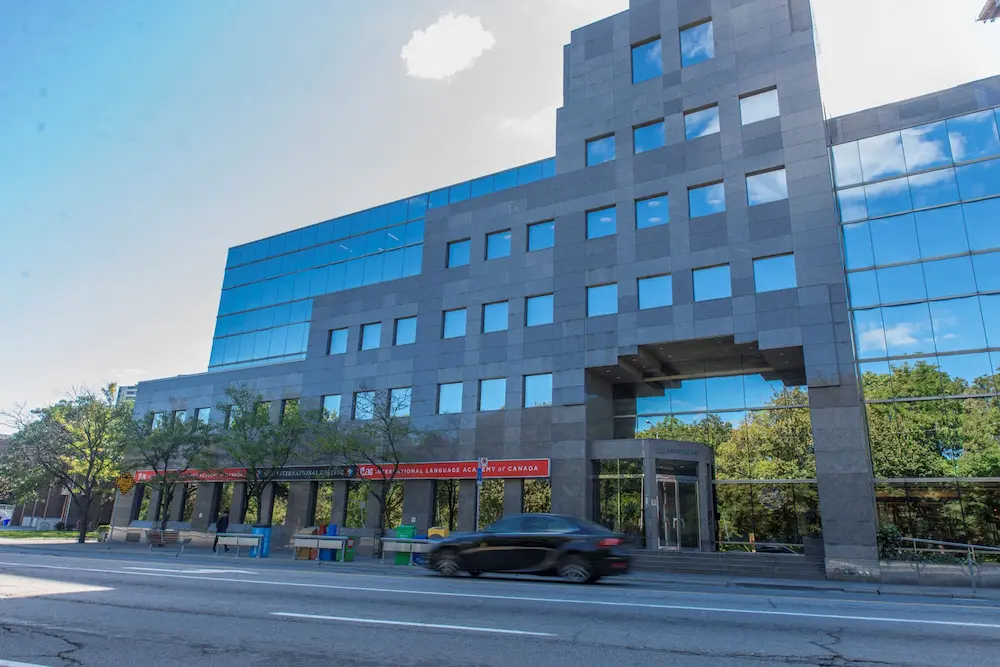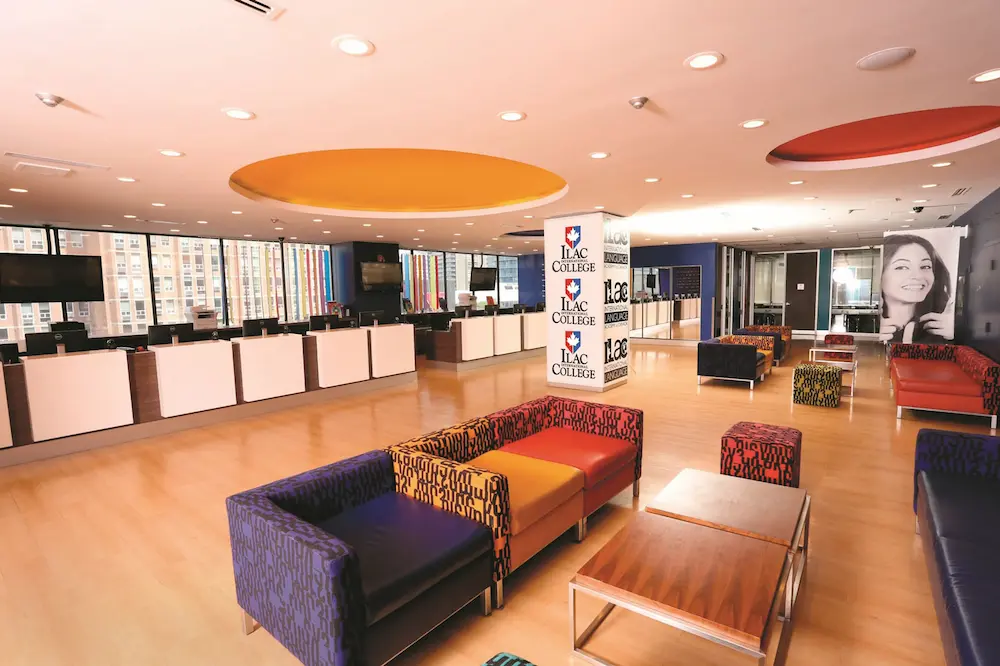 ADVANTAGES OF ILAC LANGUAGE SCHOOL
EXPERT TEACHING STAFF
ILAC language school, which provides education in two of Canada's most popular cities, is the most award-winning language school in the world. ILAC employs experienced and certified teachers who constantly improve themselves to provide students with the best learning experience, thus ensuring the rapid development of their students' language skills.
A WIDE RANGE OF LANGUAGE COURSES
The education range of ILAC language school is wide. It enables its students to prepare the necessary infrastructure to be successful in the international arena with training programs such as General English, business English, academic English and IELTS, TOEFL preparation.
MODERN FACILITIES AND TECHNOLOGICAL INFRASTRUCTURE
ILAC language school offers superior facilities such as modern classrooms, library, computer laboratories and student lounges to offer students the most efficient learning conditions. It also helps students improve their digital skills by integrating technology into the learning process.
CULTURAL ACTIVITIES AND EXCURSIONS
When learning a new language, the benefit of real-world experiences is invaluable. ILAC makes learning more fun and effective by providing students with cultural events, travel opportunities and language exchange programs. In this way, students can practice in daily life with activities in addition to classroom lessons.
INTERNATIONAL ENVIRONMENT
ILAC hosts students from around the world. In this way, students meet people from different cultures, make new friends and develop a global perspective. This international environment, which enriches your language learning experience, also provides a great advantage in your future career.
KEY INFO
FREQUENTLY ASKED QUESTIONS
When Can I Start Studying at ILAC Language School?

ILAC Language School offers language training programs with different start dates throughout the year. Once your application is approved, you can choose the start date that is convenient for you.
What are ILAC Language Education Programs?

General English

Cambridge FCE,CAE CPE Preparation

Business English

TOEFL Preparation

IELTS Preparation

ILAC + VFS English for Creative Arts

Youth Programs (15-18 years old)
How Long Does ILAC Language School Training Take?

Study duration may vary depending on the program you choose and your goals. Generally, language programs can last from a few weeks to a few months.
Will I Take The Pre-Language School Exam?

ILAC organizes entrance exams to determine students' language levels. These exams help determine which language level group you are suitable for. You will be placed in an appropriate class according to your exam results.
Where Can I Stay While Studying at ILAC Language School?

Homestay

Country

Student Residences

Hotels
What Facilities Does ILAC Provide to Students?

Modern classrooms

Library

Computer labs

Student lounges

Cultural events, trips

Language exchange programs

Academic support
What Are The Highlights of ILAC?

Expert teaching staff

Wide range of language options

International environment

Technological infrastructure

Academic success
How Much Are ILAC Language School Prices?

Language school prices vary according to the type and duration of the program you choose.

As an example, prices for ILAC 2023 are CA$ 1.036 for General English program for 4 weeks.

There may be periodic changes in prices.

YOU CAN CONTACT US REGARDING YOUR PREFERRED LANGUAGE PROGRAM AND TO OBTAIN THE BEST LANGUAGE SCHOOL OFFER SUITABLE FOR YOUR DESIRED PERIOD.
WHERE IS ILAC LANGUAGE SCHOOL LOCATED?
Get a price quote for your preferred program
Get Your Quote for Language TraInIng at ILAC
Get ready to make a difference with ILAC Language Schools, one of the reliable and quality brands in the English language education sector worldwide for approximately 25 years. How about an experience-filled start, whether in Vancouver or Canada's capital Toronto, with experienced teachers and students from all over the world?