FUTURE LEARNING ENGLISH Language SchooL
IRELAND
---
WHAT IS THE DIFFERENCE OF FUTURE LEARNING LANGUAGE SCHOOL?
Future Learning Language School stands out as the first and only language school in Ireland that offers technology-oriented learning programs designed by expert educators.
The school offers education at high standards and constructs language education with a lively approach from life and has a learning program that includes all the requirements of the modern business world. Professional competencies gained through project-based language training at Future Learning are measured with the Integrated Skills Exam (ISE) developed by Trinity College London.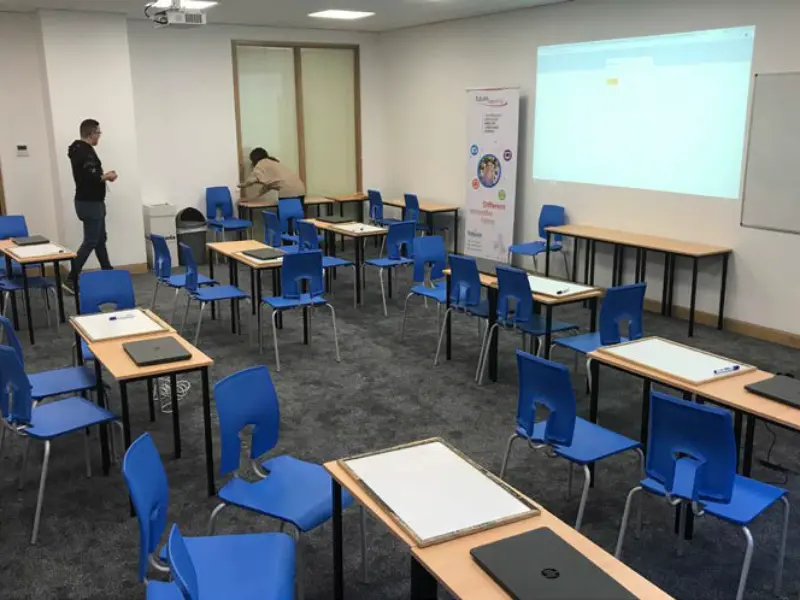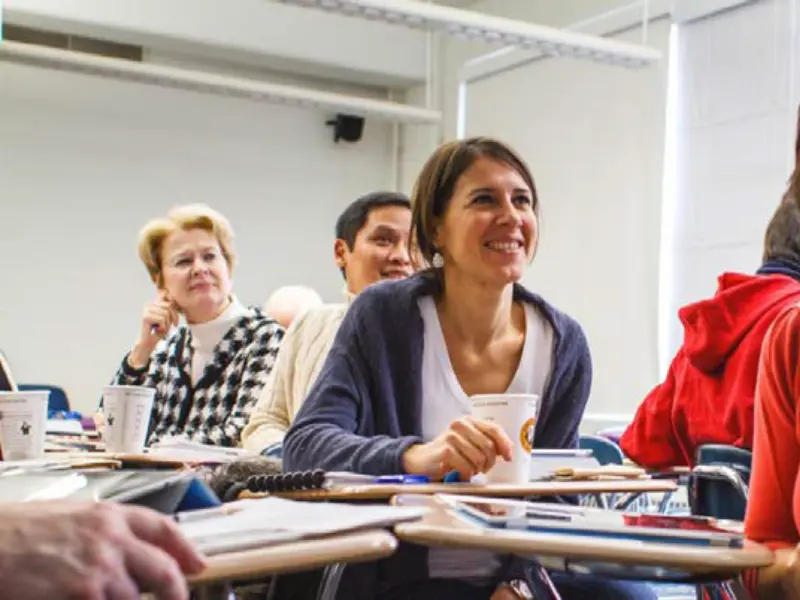 FUTURE LEARNING LANGUAGE SCHOOL ADVANTAGES
INNOVATIVE LEARNING METHODOLOGY
Future Learning is an educational institution that aims to go beyond language school education and to provide its students with expertise in modern communication techniques, teamwork practices and computer technology competencies. Its programs include innovative training programs such as Thinking in Computer Language and Cultural Programs.
TWO DIFFERENT CAMPUSES IN IRELAND
One of its campuses is located in one of the most accessible locations in the capital city of Dublin. Another campus is located in Athlone, which is known as the student city in Ireland, is located in the middle between Dublin and Galway and is famous for having the country's densest software developer population.
PROFESSIONAL TRAINING AFFORDABLE PRICES
Known internationally as the pioneer of project-based, technology-enhanced language learning, the school offers its students the opportunity to access innovative and quality education at budget-friendly prices. Affordable training opportunities await you in all programs for different professional competencies, appealing to all ages.
KEY INFO
FREQUENTLY ASKED QUESTIONS
When Can I Start Studying at Future Learning?

Mondays are determined as the course start date at the school, which is registered throughout the year. Each month, 2 Mondays are determined as start dates. However, we recommend that you have a detailed discussion with us before the preparation phase so that your plan is not interrupted by special periods and holidays.
What Are Future Learning Language Training Programs?

English Life Skills

Professional Communication

Academic English Basics

Language and Culture Program

Teacher Trainings

Junior Programs
How Long Does Language School Training Take?

The duration varies depending on the type of program you prefer. General English programs at Future Learning last a minimum of 2 weeks and the academic year consists of 25 weeks of education + 8 weeks of vacation.
Will I Take The Pre-Language School Exam?

At the application stage, a written and verbal sample is requested to be sent. Based on this example, students are directed to be placed in appropriate language school programs.
Where Can I Stay While Studying at Future Learning Language School?

Single and double rooms in private student residence

Ensuite apartment options

Homestay (including breakfast and dinner)
What Facilities Does Future Learning Provide to Students?

iPad etc. technological equipment in every lesson

Activities for effective communication skills

Social programs

Cultural programs

Computer technologies and software programs

Social events

Social Program: Regular social activities every month. (Social programs may incur a fee.)
What Are The Highlights of Future Learning?

Training methodology in line with the expectations of industry-leading companies

Project-based training program for the modern business world

Student-centered teaching method

Weekly group activities and project-based training

Flexible and tailored programs

24 hour student hotline

Trinity ISE test center available at 97% of UK universities
How Much Are The Future Learning Language School Prices?

Language school prices vary according to the type and duration of the program you choose.

As an example, prices for Future Learning 2023 are GBP 920 for General English programme for 4 weeks – 15 hours per week – totaling 60 hours.

There may be periodic changes in prices.
WHERE IS FUTURE LEARNING LANGUAGE SCHOOL?
Get an affordable price offer for your preferred programme
GET YOUR QUOTE FOR ENGLISH LANGUAGE PROGRAMMES AT FUTURE LEARNING
Start your education right away at Future Learning, which adopts the principle of using the power of joint projects and technology tools in gaining the communication and digital competence competencies required by the 21st century.