KAPLAN INTERNATIONAL Language SchoolS
USA – CANADA – UNITED KINGDOM – IRELAND + 4 COUNTRIES
---
WHY STUDY ENGLISH AT KAPLAN INTERNATIONAL?
Kaplan International English Language School is a world-renowned institution that makes the English language school education process an immersive and exciting experience. Founded by Stanley Kaplan over 80 years ago, the school now operates in 28 countries and offers a variety of courses and programs to more than one million students worldwide.
At Kaplan, students develop their professional English language skills not only in the classroom, but also through exploration and adventure. Among the best English language schools, Kaplan International believes in the power of language education to make connections, create opportunities and enrich lives. Choosing to study English at Kaplan International is a great way to enjoy a new culture and lifestyle while improving your language skills.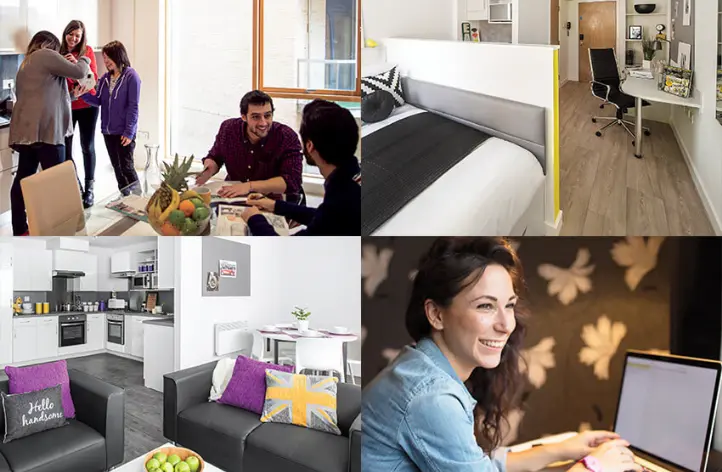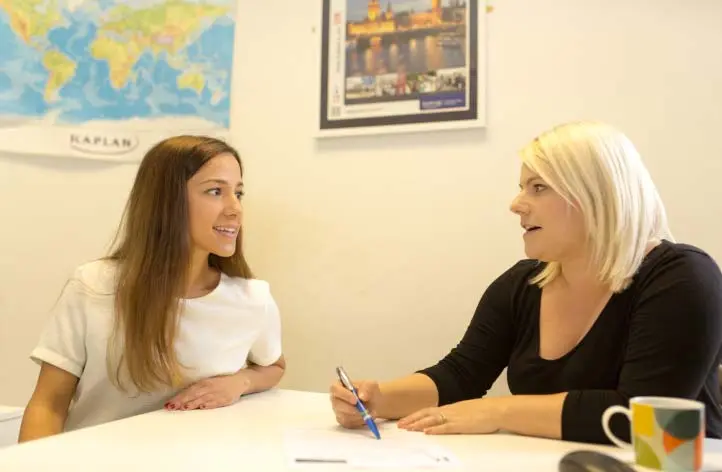 Advantages of kaplan ınternatıonal Language School
BLENDED LEARNING SYSTEM
The school's blended learning system has integrated the best of modern teaching methods into a sophisticated curriculum that students can access from anywhere in the world. Unlike traditional learning systems that only continue within the school, Kaplan Language Schools apply a continuous experience-based teaching model with modern tools and resources that can be accessed from anywhere.
UNIQUE RESOURCES EXCLUSIVE TO KAPLAN
Kaplan's unique "K+" package of books, online resources and clubs has been designed by an international team of experts to help students learn fast in the classroom, on the go and at home.
DYNAMIC LEARNING EXPERIENCE
Kaplan International English Language School is committed to providing its students with a dynamic learning experience. The school offers a blended learning system that combines modern teaching methods and a sophisticated curriculum. In addition, Kaplan International English Language School offers a unique suite of books, online resources and clubs designed to help students learn quickly and achieve their goals.
KEY INFO
FREQUENTLY ASKED QUESTIONS
When Can I Start Studying at Kaplan?

Every Monday throughout the year is determined as the course start date at the school. However, we recommend that you have a detailed discussion with us before any plans to avoid possible problems due to special days and holidays.
What Are Kaplan Language Training Programs?

Intensive English Program

Short Term Flexible and Dynamic Programs

Holiday English Program (2 Weeks)

General English

Long Term Program

Business English

Exam Preparation Courses (IELTS, Cambridge and TOEFL)
How Long Does Language School Training Take?

The duration varies depending on the type of program you prefer. General English programs at Kaplan last a minimum of 1 week.
Will I Take The Pre-Language School Exam?

Kaplan International requests that you take a placement test on the first day of your language school. Your level is determined according to your test result and your learning begins.
Where Can I Stay While Studying at Kaplan Language School?

Kaplan International offers price packages including homestay for some of its locations. Accommodation options generally available for all locations:

Student dormitories near the school

Homestay
What Facilities Does Kaplan Provide to Students?

Kaplan K+ curriculum and special resources

Modern classrooms

Experienced and carefully selected teachers

University placement consultancy

Social events and practices

Flexible and personalized programs

Social Program: Social activities organized continuously. (Social programs may incur a fee.)
What Are The Highlights of Kaplan?

Over 80 years of deep experience

Distinguished teaching staff

Campuses in the most popular locations of many different countries

Kaplan-exclusive learning materials and curriculum

Active and social teaching method

Prestigious language school experience

Flexible and tailored programs

Transfer and placement support to partner universities and colleges
How Much Are The Kaplan Language School Prices?

Language school prices vary according to the type and duration of the program you choose.

As an example, prices for Kaplan International London 2022 are GBP 1.680 for General English program for 4 weeks – 15 hours per week – totaling 60 hours.

There may be periodic changes in prices.
WHERE IS KAPLAN INTERNATIONAL London LOCATED?
Get a price quote for your preferred program
Get Your Quote for Language Training at Kaplan
Whether you're looking to improve your language skills for work, travel, or planning to study at a university, with Kaplan you can be assured of a high-quality English education that will help you achieve your goals. So why not start your journey today?