EC ENGLISH LANGUAGE SCHOOL
USA – CANADA – UNITED KINGDOM – IRELAND – MALTA – SOUTH AFRICA
---
WHY STUDY ENGLISH AT EC EnglIsh Language School?
EC English Language Schools have been serving since 1991 with programs that appeal to people of all ages who want to learn English in centers in different corners of the world. EC English, one of the leading and high quality schools in the English language education sector abroad, with its 30 years of experience, provides service in 5 branches in the USA, 3 branches in Canada, 5 branches in the UK, and 1 branch in Ireland, Malta and South Africa. It has become one of the prestigious language schools.
Offering high quality to its students in every sense, EC has experienced and dynamic teachers and educational materials. With its modern facilities, it offers not only school but also a pleasant experience, comfort and entertainment in every sense. By joining EC, you will have taken a great step towards your dreams, both in terms of knowledge and experience.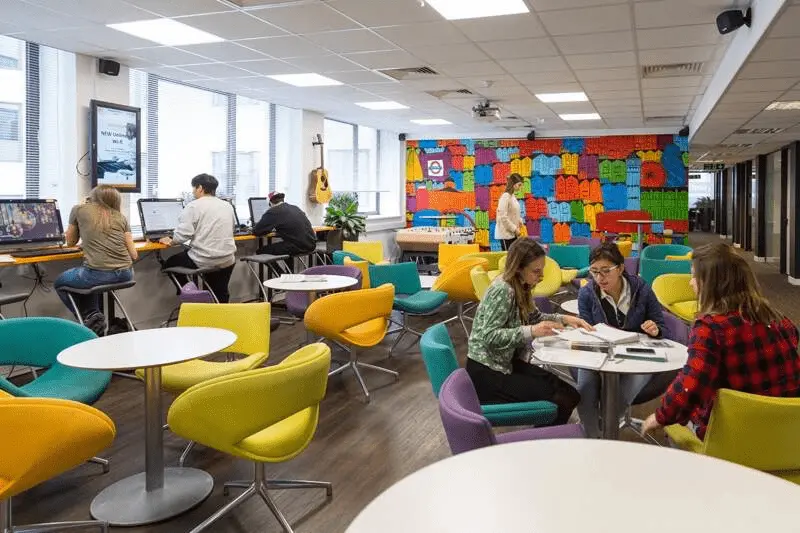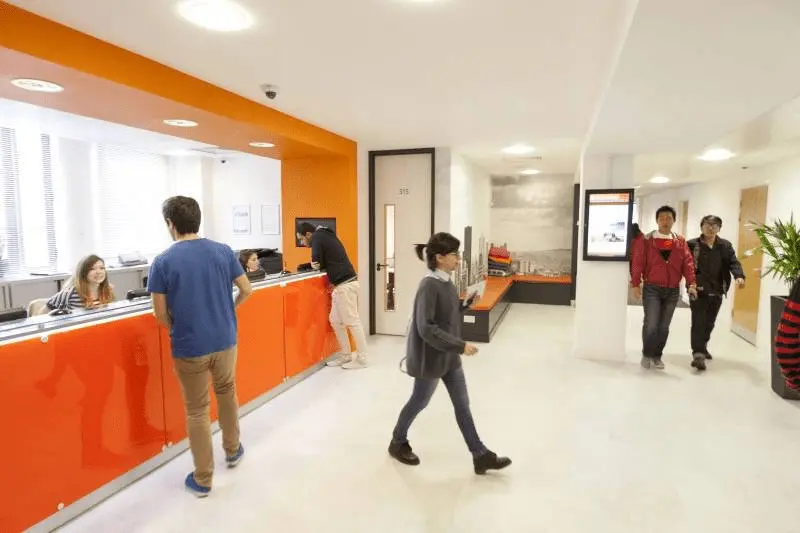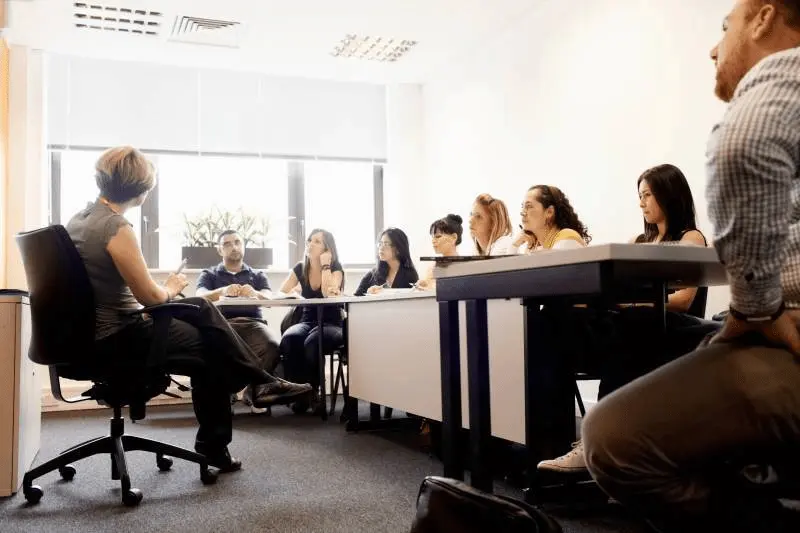 ADVANTAGES OF EC ENGLISH LANGUAGE SCHOOL
A WONDERFUL LANGUAGE LEARNING EXPERIENCE
Learning languages is a great way to better understand the world, discover new cultures and improve communication skills. In this process, choosing a quality language school is extremely important for a successful and enjoyable experience. At this point, EC English Language School is a center that stands out with its unique teaching method and international atmosphere.
ENGLISH LANGUAGE EDUCATION IN 6 DIFFERENT COUNTRIES
It is a world-class educational institution founded in 1991 and has since helped many students improve their language skills. EC English Language School offers students a unique opportunity while making language learning an intercultural experience at the same time.
QUALIFIED AND EXPERIENCED TEACHERS
EC English Language School has a teaching staff of experienced and enthusiastic teachers who are experts in their fields. They are always there for students to improve their language skills and make the learning process efficient.
DIVERSIFIED LANGUAGE PROGRAMS
EC English Language School offers a variety of language programs to suit students' needs and goals. You can choose from programs such as General English, Intensive English, Academic English, Business English and create a plan that suits your personal goals.
CULTURAL ACTIVITIES
The language learning experience is lived not only inside the classroom, but also outside it. EC English Language School helps students use their language skills in daily life by organizing cultural activities and excursions. This helps students practice their language skills and interact with new people.
INTERNATIONAL ENVIRONMENT
EC Language School is home to students from all over the world. This gives students the opportunity to interact with different cultures and make friends around the world. This environment makes the language learning process more interesting and fun.
MODERN EDUCATIONAL TECHNOLOGY
EC English Language School effectively uses modern educational technologies to support language learning. Equipped with educational materials, digital platforms and online resources, it offers students an interactive and effective learning experience.
SUPPORT SERVICES
EC English Language School offers a variety of support services for students to have a comfortable and successful learning experience. They help with accommodation arrangements, visa processing and class placement according to language level.
KEY INFO
FREQUENTLY ASKED QUESTIONS
When Can I Start Studying at EC English Language School?

EC English Language School is generally designed to start regular training programs every week. That is, the training dates are arranged on a weekly basis and students can start a new lesson program on Monday every week.
What are EC English Language Training Programs?

General English

Intensive English

Academic English

Business English

Exam preparation programs such as IELTS, TOEFL, Cambridge exams
How Long Does EC English Language School Training Take?

The duration varies depending on the type of program you prefer. General English programs at EC English Language School last a minimum of 1 week.
Will I Take the Pre-Language School Exam?

Before you can start EC English Language School, you must take a language proficiency test. According to the results of the exam, your beginner level is determined and you are placed in the most suitable course level for you. The language proficiency test can be taken before or during the language school enrollment process.
Where Can I Stay While Studing at EC English Language School?

Homestay

Shared flat

Hotel

Hostel

Student residence
What Facilities Does EC English Language School Provide to Students?

Student computers

Free WiFi

Interactive whiteboard

Personal workspace

Student lounge

Language labs

Speaking lessons

Focused grammar sessions

Free activities, excursions, city walks, picnics, dance lessons
What are the Highlights of EC English Language School?

32 years of experience

Wide range of language courses

Qualified and experienced instructors

Interactive learning environment

Modern learning materials

Social events and cultural experiences

Student support

Affordable accommodation options

International environment

Accreditation and quality

Wide choice of destinations

Student-centered teaching method

Flexible and tailored programs
What are the EC English Language School Prices?

Language school prices vary according to the type and duration of the program you choose.

For example, at EC English London, in 2023, the fee of General English program for 4 weeks – 20 hours per week – for a total of 80 hours is GBP 1.283.

There may be periodic changes in prices.

YOU CAN CONTACT US REGARDING YOUR PREFERRED LANGUAGE PROGRAM AND TO OBTAIN THE BEST LANGUAGE SCHOOL OFFER SUITABLE FOR YOUR DESIRED PERIOD.
WHERE IS EC EnglIsh Language School LOCATED?
Get a price quote for your preferred program
Get Your Quote for Language TraInIng at EC ENGLISH LANGUAGE SCHOOL
Gain unique experiences while learning English with EC English, a reliable language school that has proven its success in the English language education sector around the world since 1991.