CENTRE OF ENGLISH STUDIES LANGUAGE SCHOOL
DublIn, Toronto, LonDON, WorthIng, Leeds, Oxford, EdInburgh, Vancouver
---
WHY STUDY ENGLISH AT CENTRE OF ENGLISH STUDIES?
With 40 years of experience, Center of English Studies Language Schools is one of the most respected language schools in Europe. CES language schools, which have won the "Star Language School of Europe and Language Travel Magazine" award for 5 years, attract a lot of attention every year thanks to their quality education and professional team, especially the price advantage they offer to Turkish students.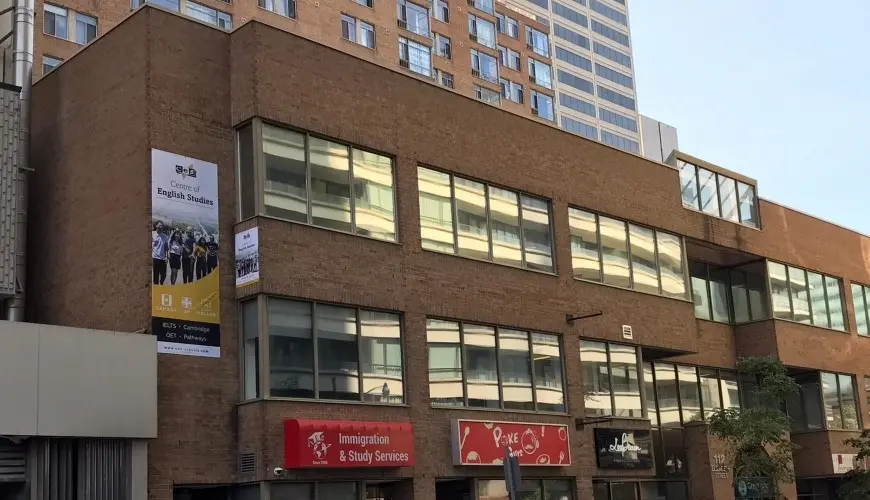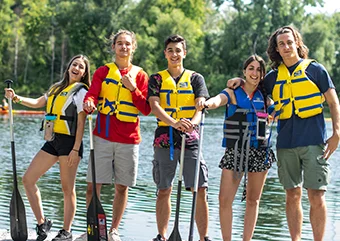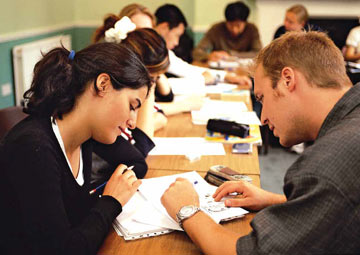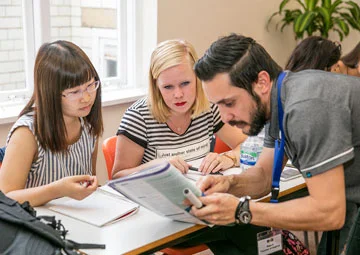 ADVANTAGES OF CENTRE OF ENGLISH STUDIES LANGUAGE SCHOOL
QUALIFIED TRAINING STAFF
CES Language Schools, one of the reliable and quality brands of the English language education sector worldwide since 1979, offers education in classes consisting of small groups. CES has a teaching staff of experienced and qualified instructors who specialize in teaching English. Smaller classes provide greater personal attention and interaction with students from around the world.
ADVANTAGED LOCATION
CES language schools serve in the world's largest and most culturally diverse cities such as London, Toronto, Leeds, Dublin, Oxford, Vancouver, Edinburgh and Worthing. These cities, where more than 100 languages are spoken and where numerous ethnic groups live, have restaurants, cafes, parks and shopping complexes. CES Language Schools, which offer the opportunity to experience the richness of the city while studying English language, attracts the attention of young people in particular with their central location and opportunities.
For example, if you want to get away from the city and take in the nature air and go cycling while you are studying at CES Toronto, the Toronto Islands will be the best choice for this. The most important feature of the islands is that there are no motor vehicles. Everyone provides transportation by bicycle. You can take your bike with you when you go, or you can rent it there. Also, another place you should see is "Yorkville". This is considered to be the wealthiest district in Toronto. CES Toronto Language School is one of the priority options for students who want to study languages in Canada.
ACCREDITED AND RICH LANGUAGE PROGRAMS
You can study many different programs and levels such as General English, Intensive English, Business English, IELTS Preparation, Cambridge exam preparation at CES. It is the official testing center for IELTS and Cambridge Examinations. CES also holds accreditations of ALC, English UK, British Council, ACELS, IELTS, Eaquals, ALTO and MEI.
COMFORTABLE LIVING OPPORTUNITIES
Free internet, study areas, student lounges, game room, table tennis and billiards are available at CES branches. There are comfortable and bright classrooms in the branches, which are within walking distance of all public transportation vehicles. Students stay with families or in dormitories, which are regularly supervised by the school. The dormitories are offered with standard single occupancy or single occupancy with private bathroom options.
As being one of the best English language schools in the world, CES offers you the opportunity to improve your English in the heart of its city. You can access the CES COVID Guide prepared by CES for International Students on COVID-19 here.
KEY INFO
FREQUENTLY ASKED QUESTIONS
When Can I Start Studying at CES?

You can register for CES year-round, and every Monday is set as the course start date. However, we recommend that you discuss with us in detail before the preparation phase so that your plan is not interrupted by special periods and holidays.
What are CES Language Training Programs?

General English

Cambridge Exam Preparation

IELTS Preparation

Business English – Internship Program

Teacher Training Programs

Family Summer Schools

General English Over 30
How Long Does CES Language School Training Take?

The duration of the training varies depending on the type of program you prefer. It is recommended that you take a minimum of 2 weeks program.
Will I Take the Pre-Language School Exam?

CES Language School conducts a pre-education placement test for its students to be placed in classes suitable for their level.
Where Can I Stay While Studing at CES Language School?

Student dormitories

Homestay

Hotel
What Facilities Does CES Language School Provide to Students?

Bright classrooms with natural light

Self service kitchen

Billiards

Library

Free high speed internet

Official Exam Center: IELTS, Cambridge, OET ve CELPIP

Private elevator for easier access

Computers for students

Social activities
What are the Highlights of CES Language School?

Student-centered teaching method

A teaching staff of qualified instructors

Flexible and tailored programs

Central location
What are the CES Language School Prices?

Language school prices vary according to the location, type and duration of the program you choose.

For example, in London the Standard English program is £968 for a 4 week program – 20 hours per week.

There may be periodic changes in prices.

YOU CAN CONTACT US REGARDING YOUR PREFERRED LANGUAGE PROGRAM AND TO OBTAIN THE BEST LANGUAGE SCHOOL OFFER SUITABLE FOR YOUR DESIRED PERIOD.
WHERE IS CES LANGUAGE SCHOOL LOCATED?
Get a price quote for your preferred program
Get Your Quote for Language TraInIng at CES
Fill out our quote form now to become a student of Center of English Studies, the most prestigious language school in the world.